Home Show Do's and Don'ts
Whether you're enjoying a presentation at our DIY Station with Leanne Lee, the Diva of DIY, or vetting contractors for a massive home renovation, there's plenty to do and see at the Johnson County Home + Garden Show! We want you to have an incredible time, so we've compiled a list of a few helpful things to know. Please consider the following before you join us at the Overland Park Convention Center February 21-23, 2020.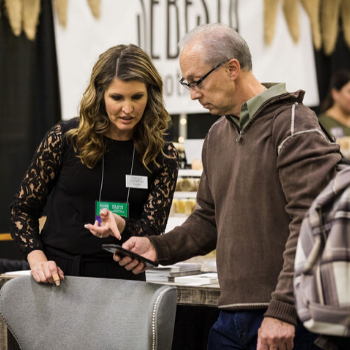 Park
Parking is free, but there are limited spaces available. Coming early is your best bet to get an ideal spot.
Save
Buying tickets online automatically saves you money, rather than purchasing them at the door.
Notes
Not smartphone savvy? Bring a notepad to jot down notes while talking to vendors. It's an easy way to keep track of estimated costs and options.
Eats
There are food and beverages available for purchase at the concession stand.
Prepare
Luck favors the prepared! Have your top projects in mind so you don't forget to visit everyone on your checklist.
We hope you have a wonderful time at the Johnson County Home + Garden Show. We can't wait for you and your family to experience this year's event. Pick up your tickets today and get ready to make your dream home a reality.
Feb 14, 2020, 06:00 AM