2019 SHOW INFORMATION BELOW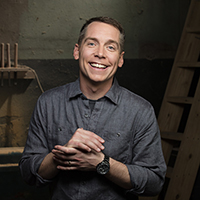 CLINT HARP
Clint Harp can be found regularly on HGTV's hit show Fixer Upper as the dumpster diving, reclaimed wood loving carpenter. After quitting his sales job in 2011 to pursue his dream of building furniture and owning his own company, the last thing he expected was to be a nationally known carpenter featured on HGTV.
Now, together with his wife Kelly and their 3 kids, the Harps spend each day pursuing their dream and blazing the new trail of owning their own company. Harp Design Co. provides quality furniture and home goods to customers all across the U.S. and abroad. Constantly adjusting to unexpected national exposure, the Harps work hard each day to grow as a family and a business whose core values are love, beauty, and creativity.
Clint appears as a supporting role in Fixer Upper, helping his close friends and stars Chip and Joanna Gaines as they remodel homes in Waco, Texas. The show attracted more than 19 million viewers its first season, is currently airing season two and shooting the third season. Clint takes recycled and reclaimed wood, usually found pieces, and creates beautiful, one-of-a-kind pieces meant to bring families together, which the Gaines incorporate into their final remodel and home designs.
Up next, Clint will star on the DIY Network series Wood Work. Along with his wife, Kelly, and the team at Harp Design Co, Clint uses reclaimed lumber to build new furniture out of old wood for clients. Crazy requests with tight deadlines are the norm, but Clint and his team are ready to tackle any "Wood Work" challenge.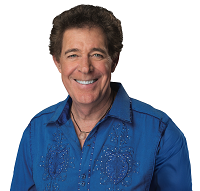 Barry Williams
Join the star of MeTV Kansas City's Brady Bunch, Barry Williams.

He will be appearing in the Nebraska Furniture Mart Booth (#722), Saturday, March 9, 2019 from
10am - 2pm.

MeTV Kansas City's channel line-up includes some of the most beloved television programs ever produced - comedies including M*A*S*H, The Andy Griffith Show, Carol Burnett and Friends, and The Brady Bunch; dramas such as Perry Mason and Columbo; great westerns including Gunsmoke, Bonanza, and The Rifleman; the heroics of Batman and Wonder Woman, and otherworldly classics such as Star Trek, Buck Rogers in the 25th Century, and The Twilight Zone – and so much more!

MeTV Kansas City airs on Spectrum Channels 188 and 1240, Comcast 247, Consolidated Communications 611, Suddenlink 134, Google Fiber 72 and over the air using an HDTV antenna on KMBC channel 9.2 - Check your provider listings for additional channels in your area or visit our website at MeTV.com and click "Where to Watch."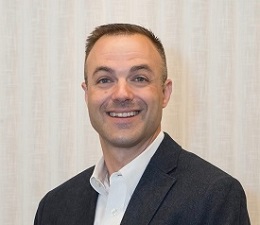 One Stop Decorating
The Future of Window Coverings in Today's Home
As President of One Stop Decorating, Brandon Roellchen is proud to call the Kansas City area his home. At the University of Kansas, Brandon received a communications studies degree. He has been involved in every facet of the business, from sales and installation services management to training and advancement of the staff. He drives One Stop Decorating to continually be on the cutting edge of technology and further executes the vision for this organization.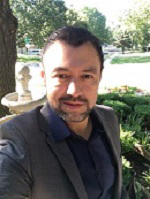 Samsara Home
Alex Iglesias and Sarah Roos
Decorating with Nostalgic Elements