Meet Jasper at the Johnson County Home + Garden Show
Jan 18, 2016, 23:23 PM
If you live in Kansas City and have never heard of Chef Jasper Mirabile, Jr., there is a good chance you have been living under a rock. Jasper, assisted by his nephew Jasper III (3J), heads up the kitchen at of Kansas City's most award-winning restaurant and Italian market, Marco Polo's, located at 1201 West 103rd Street, in the Watts Mill Shopping Center.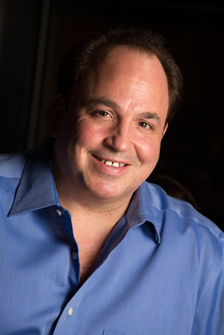 The doors to this family-owned business opened 1954, as a small neighborhood Italian restaurant and bar by Jasper's grandfather, Leonardo Mirabile and his son, Jasper, for whom he named the restaurant. In 1984, Jasper. Jr. and his brother Leonard joined the family business. In his own style, Jasper creates dishes from his Sicilian background with heavy influences from Tuscany and the Piemomtese regions of Italy. Jasper attended the University of Nevada, Las Vegas, Hotel and Restaurant School and Kansas State University. Additionally he has studied in Paris, Venice and Milano.
Mirabile is an acclaimed Chef who has made three guest Chef appearances at the James Beard House in New York. He has been featured in several major newspapers and magazines across the United States of America. Mirabile's other activities include; hosting a popular weekly radio show on KCMO 710, Live! From Jaspers Kitchen; Chairman of Slow Food Kansas City, Vice President - Midwest of Gruppo Ristoratori; and board member of The American Institute of Wine and Food Kansas City. Additionally, Mirabile is The Wisconsin Cheese Chef Ambasadore author of two cookbooks and working on his third (entitled On The Cannoli Trail). He also creates recipes for many local and national companies such as Hen House Markets, American Italian Pasta Co., Wisconsin Milk Marketing, Farmland, Plugra Butter, Smart Chicken and Red Gold tomatoes.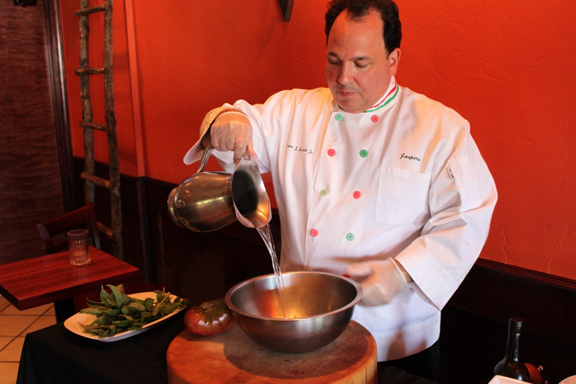 Jasper's has made a name for itself for one of Kansas City's most popular dining attractions and received national attention as well. Zagat has given it the distinction of being one of America's top 25 Italian Restaurants and Travel & Leisure named it one of country's top Italian Restaurants. Jasper's has the honor of being named one of the best restaurants in North America for 25 years in a row, while USA TODAY has rated it as one of the top 10 Italian Restaurants in America.
On Friday at 2 pm, attendees of the
Johnson County Home + Garden Show
will have the opportunity to watch one of the city's most acclaimed and engaging chefs on the Main Stage by Ikea prepare several of the new winter items on the menu at Jaspers including Tuscan Ribolita Soup & a mulled wine, "Vin Brûlée" for a winter fireplace dinner. Delizioso!