The Iron Door Project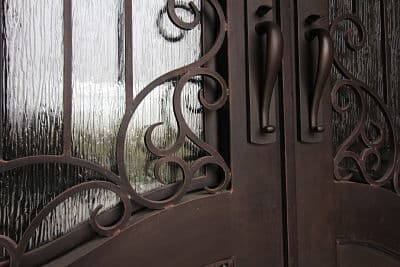 Booth: 536
7601 S 103rd St. East
Welcome to the Iron Door Project!
We provide custom designed iron entry doors, windows, and gates. Your home's entry door is much more than just a door, it is a first impression. Your entry door is a direct representation of your unique and personal style. Stand out from the crowd!
Beautiful iron entry doors play a critical role in four important aspects of a home's design.
1.) The first is appearance. Next to the architectural style of a home - doors are the most significant factor influencing how a home looks to the outside world.
2.) The second element is viewer embrace. Iron entry doors capture views, please the eye and make the connection between the indoors and the natural world outside.
3.) Iron doors are about providing comfort. They let in light and air and protect against extremes of weather.
4) Lastly, iron doors have unparalleled strength. Starting with the steel frame and threshold it is not difficult to see why it is the most secure opening in your home. With our custom iron door there is no need to open the door to see who is there, just open the independent glass and keep your door locked and secure.
The Iron Door Project offers a vast selection of styles, from old world wrought iron doors, to Craftsman, Colonial, Ranch, Modern, or anything in between. Iron doors provide an impressive presence and help to create a stately appearance. This presence in turns leaves a lasting impression on guests to your home as well as passers-by- thus drastically increasing your home's curb appeal. Our custom iron entry doors give your home the WOW factor!
The Iron Door Project custom designs an entry door just for you. Our doors are built to last a lifetime, require minimal cleaning, no maintenance, will stand the test of time and stay looking great. The Iron Door Project creates first and lasting impressions. Create your own designs!
We offer service and installs in the Kansas-Missouri areas.